Discovery trips
These are self-help journeys during which the participants actively engage in favor of the populations / beneficiaries of the ASMAH projects and actions.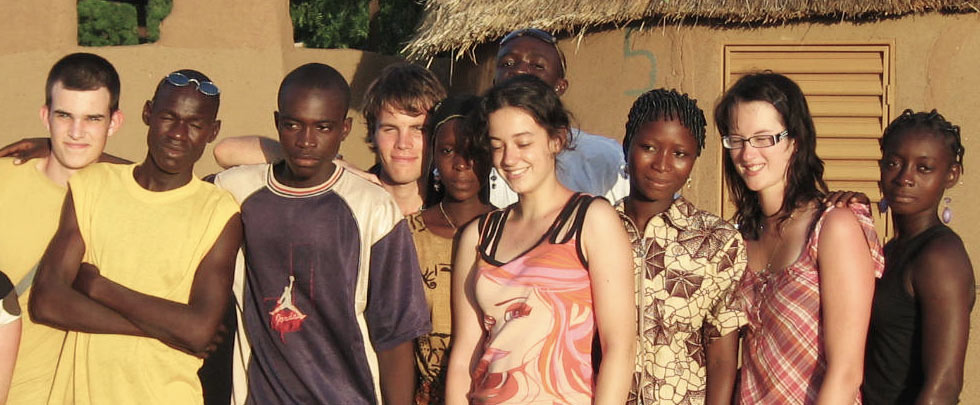 The trip lasts two or three weeks between the months of July and December and the preparation is done in January of the year of departure. For a period of two months (at most three), the participants are initiated as necessary to the local life of the place where the project of development will be carried out in order to better prepare their solidarity commitment. ASMAH offers different trips depending on the year in the countries where it has a representation or associations and / or partner social centers. Everyone is free to participate at his convenience and according to the available places.
ASMAH supervises the groups during all the preparation period, organizes meetings of preparation and exchanges for the participants. The objective at this level is to create a group dynamic, to help each other learn from the host region and to encourage the participants to raise funds for the projects concerned.
To participate in a solidarity trip, you must meet the following conditions:
– share the values ​​of the MAHANAÏM Association;
– be 18 years old at the time of departure;
– enjoy a good physical and mental condition;
– participate in preparatory meetings;
– pay the price of the self-help journey on time;
– to master the French or English language, according to the destination.
The expenses of the mutual assistance trips essentially concern:
– transport: air, train or bus tickets depending on the place of origin;
– travel insurance costs, as the case may be;
– living expenses (food, housing, travel and miscellaneous expenses);
– Participation in organizational expenses.
These fees are to be paid in two installments according to the defined methods. ASMAH encourages the search for group funds that will cover part or all of the mutual aid project. In addition, ASMAH recommends consideration of the following additional costs:
– transportation for meetings and group actions;
– transport from home to the point of departure for the project site (airport, station);
– passport and / or visa fees;
– vaccination fees and medicines if necessary.
The ASMAH team coordinates the various stages of the self-help journey (preparation, travel to the host region and return period).